Need a help
Contact us by phone or submit your inquire online. We will response as soon as possible.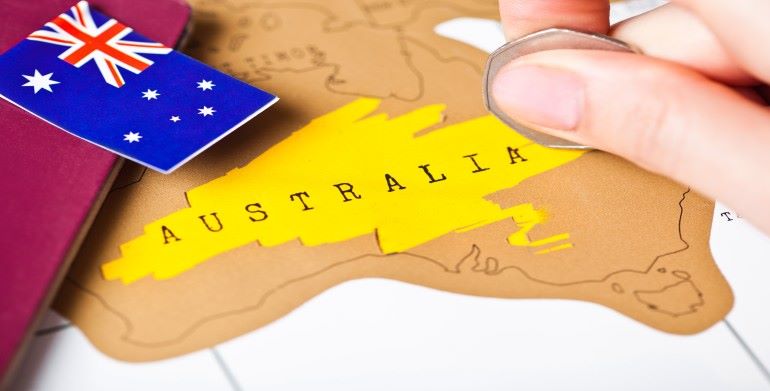 The Australia visitor visa allows you to visit and stay in Australia for short periods at a time. Australia is a popular destination for tourism with its long coastline, natural wonders and modern living. The experience of visiting Australia is something to be cherished for a lifetime
Australia visitor visa – Subclass 600
If you wish to visit Australia for tourism or business purposes you will need to apply for the Australian visitor visa (subclass 600). Under the provisions of the visa,
1. Tourism can mean visiting for purposes of recreation or for visiting family and friends.
2. Business can include attending conferences, negotiating deals or for other business purposes
Rules and Regulations For The Australia Subclass 600 Visa
Any person who enters Australia on a visitor visa is not permitted to work or provide any kind of services to a business in Australia.
2. Any person entering on a visitor visa cannot directly sell any goods or services to the Australian public.
3. Any person who intends to study in an informal course which lasts for less than 3 months can apply for a visitor visa.
Visitor visas for parents of Australian Citizens – Subclass (103)
Parents of permanent residents and Australian citizens can apply for Visitor visas for a longer period of stay. The visas are granted based on a case by case evaluation.
The Australian visitor visa is granted as a multiple entry visa for a period of five years validity and a provision of staying for 12 months at a time. Continuously at one time for parents who are in the subclass 103 Visa queue.
Australian visitor visamay be granted for a period of three years validity with a provision of staying continuously for not more than 12 months at one time for parents who are not in the parent visa queue.
Required Documents for Australian Visitor Visa:
The following documents are required for applying for an Australian Visitor Visa
1. Scanned copy of passport with all identification pages and pages with other visa stamps
2. Original passport with at least one page left blank
3. Recent passport size photograph
4. Documents related to purpose of visit, which can include
5. Invitation letter from family or friend in Australia along with proof of relationship status as well as passport and status of the inviter in Australia if going to visit family or friend in Australia
a). A letter from a medical doctor if going to attend the pregnancy of a daughter or daughter in law or for a medical emergency.
b). Documents related to travel plans if going for vacation
c). Documents stating the arrangements that have been made if visiting on a student exchange program.
d). Copies of Financial documents with enough funds such as latest 3 months bank statements and taxation documents for last three years
6. A declaration by a relative /friend stating that they are able and willing to support the visitor for the duration of the visit
7. Letter from employer stating position, salary and length of service
8. If self-employed, then business registration documents should be provided
9. If retired – documentary proof of retirement should be provided
10. In case of students evidence of enrollment in the institution they are studying should also be provided as a proof that they will return to home country to end the visit.
If you are planning to visit Australia, contact AuzCan Immigration Education & Careers Ltd.. Our expert counselors can help you with all the paper work, the process of visa and application.
Features of Parent visitor visa – subclass 103
The parent visitor visa allows you to
1. Apply for Australian citizenship
2. Enjoy social security benefits on par with citizens and permanent residents
3. Enjoy access to healthcare at subsidized cost
4. Sponsor other immigrants in your family for Australia PR