Need a help
Contact us by phone or submit your inquire online. We will response as soon as possible.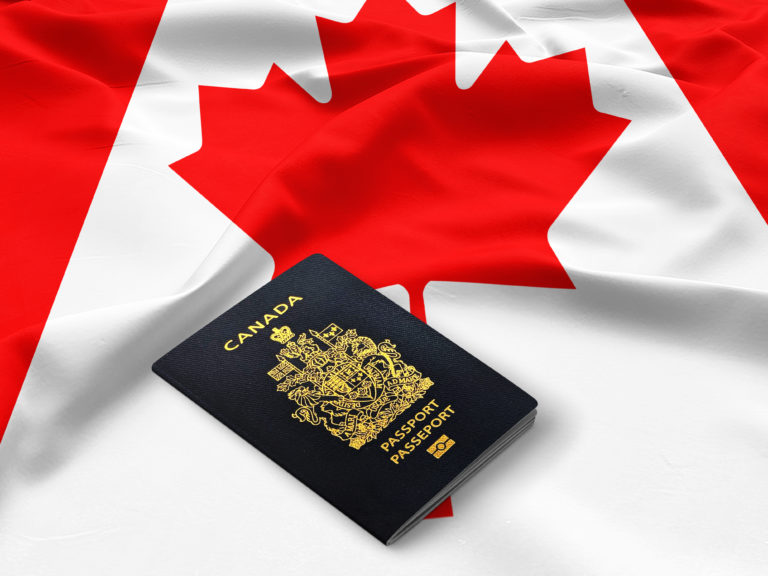 Express Entry System Canada
Canada Express Entry Program 2015 – Does anyone looking for Immigrate to Canada? This is very good news for who are waiting for Canada Immigration: The Government of Canada has officially rolled out Express Entry System in January 2015 to ease the immigration policies to attract the migrant communities; it is an electronic system through which immigration authorities can manage applications for Permanent Residence the economic immigration programs. It comes under the Citizenship and Immigration Canada.
Canada Express Entry Visa – know about Canada's Express Entry immigration selection process for potential Canadian immigration candidates and for Canadian employers interested in hiring internationally.
Immigrants who are interested in migrating to Canada needs to complete the profile through Express Entry System, it is the first step that the immigrants needs to complete for the enrolment and it can be performed anytime. There are no limitations on the number of applicants that will be accepted to the Express Entry pool. Applicants who are selected under the Express Entry pool will get an invitation option to apply for the Permanent Residence, many rounds of invitation offers will be sent regularly over the course of each year. The immigrant authorities will only select the top ranking candidates, it clearly indicates the candidates with required skills is on the top list the government no matter when they were selected under the express entry pool.
Requirements Through Which Candidates Are Selected Under Express Entry System:
Must have English/ French language skills
Education and
Work experience
Skilled Worker Program
The main objective of this economic immigration programs is to contribute to economy of the country, skilled worker who have settled in Canada on permanent basis are a potential human resources for the Canadian labour market. Applicants who have successfully cleared the skilled worker programs will receive a Canadian Immigration visa.
There are several options can be considered for skilled worker of professional, they can either opt for federal program or if they know which province in which they are planning to reside. Considering these options candidates can select their provincial program.
There are different categories through which the immigrants can apply such as:
Federal Skilled Worker Program (FSWP)
Candidates must meet several requirements to clear the Federal Skilled Worker Program such as, a minimum of one year full time work or an equal in part time in the last years (1,560 hours total or 30 hours per week). Candidates who have undergone volunteer work or unpaid internship cannot be considered.
Federal Skilled Trades Program (FSTP)
Candidates who want to become Permanent Residents under the Federal Skilled Trades Program will be considered based on the qualified skilled trade criteria. They should plan to live outside the Province of Quebec, because it has its own laws to select skilled workers.
Canadian Experience Class (CEC)
There are many requirements under Canadian Experience Class needs to be cleared by the candidates such as he / she must have 12 months of full time or an equivalent amount in part – time skilled work experience in Canada in the last three years. The authorities will consider the work experience in Canada with the proper authorization.
Provincial Nominee Program (PNP)
Almost all of Canada's provinces and territories can nominate people to immigrate to Canada. These people have the skills, education and work experience they need to contribute to the economy of that province or territory.
Candidates who clear the requirement of one of the federal immigration programs in the above categories will be accepted into a pool of candidates. Candidates who do not have job offer can be supported by Labour Market Impact Assessment (LMIA) (If necessary) or should be nominated under the province or territory, must enrol with Canada's Employment and Social Development Agency for job opportunities. It will help connect the Express Entry candidates with suitable employers in Canada.
Important Stages Of Application Process:
Candidates must submit their profile online through Express Entry
Prior to this candidates were selected on the basis of first come, first serve basis. But now the candidates were selected on ranking basis those meet the requirements federal economic immigration will be selected into the express entry pool
They will be assessed according to a skills based ranking system that looks at:


Language proficiency skills
Academic qualification
Canadian work experience
Other factors that lead to success in Canada (e.g. provincial/territorial trade certificate)
Express Entry Profile
Invitations To Apply For Canada Permanent Resident (ITA)
Candidates invited to apply for Permanent Residence need to produce authentic documents to the immigration authorities, there should not be any inconsistencies with information provided for express entry profile and application. If the authorities found difference with the information process of the application will be rejected and they will be barred for five years from applying for permanent resident status.
Enclose Documents To Prove Your Application Permanent Residence
After receiving invitation from the authority Permanent Residence, candidates will have 60 days to submit their application, having authentic documents ready will make it easier to apply within the 60 days.
Language Proficiency Test
In order to clear the immigration process the candidates must prove their skills by enrolling in a language test, the agencies should be approved by Citizenship and Immigration Canada (CIC) and pay the cost. After taking the test candidates must enclose the photocopy of the test result sheet. The original test result sheet will be asked in the later stages, candidates can prove the language skill test in French or English.
Police Certificate
The candidates must undergo police checks in order clear all the immigration process, it is a mandatory procedure for all the immigrants. Police certificate demonstrate that the candidates does not have any criminal record.
Summary Of Points Per Factor For Express Entry Candidates
| A.Core / human capital factors | Points per factor – With a spouse or common-law partner | Points per factor – Without a spouse or common-law partner |
| --- | --- | --- |
| Age | 100 | 110 |
| Level of education | 140 | 150 |
| Official languages proficiency | 150 | 160 |
| Canadian work experience | 70 | 80 |
Summary Of Points Per Factor For Express Entry Candidates
B. Spouse or common-law partner factors
Maximum 40 points
Level of education
10
Official language proficiency
20
Canadian Work Experience
10
A. Core/human capital + B. Spouse or common-law partner factors
Maximum 500 points (with a spouse or common-law partner)
Maximum 500 points (without a spouse or common-law partner)
Summary Of Points Per Factor For Express Entry Candidates
| C. Skill Transferability factors | Maximum 100 points |
| --- | --- |
| Education | Maximum 50 points |
| With good/strong official languages proficiency and a post-secondary degree | 50 |
| With Canadian work experience and a post-secondary degree | 50 |
| Foreign work experience | Maximum 50 points |
| With good/strong official languages proficiency and foreign work experience | 50 |
| With Canadian work experience and foreign work experience | 50 |
| Certificate of qualification (for people in trade occupations) | Maximum 50 points |
| With good/strong official languages proficiency and a certificate of qualification | 50 |
| A. Core/human capital + B. Spouse or common-law partner + C. Transferability factors | Maximum 600 points |
Summary Of Points Per Factor For Express Entry Candidates
D. Additional points
(maximum 600)
A. Core/human capital + B. Spouse or common-law partner factors + C. Transferability factors + D. = Grand total => 1,200
Arranged employment
600
PN nomination
600