Need a help
Contact us by phone or submit your inquire online. We will response as soon as possible.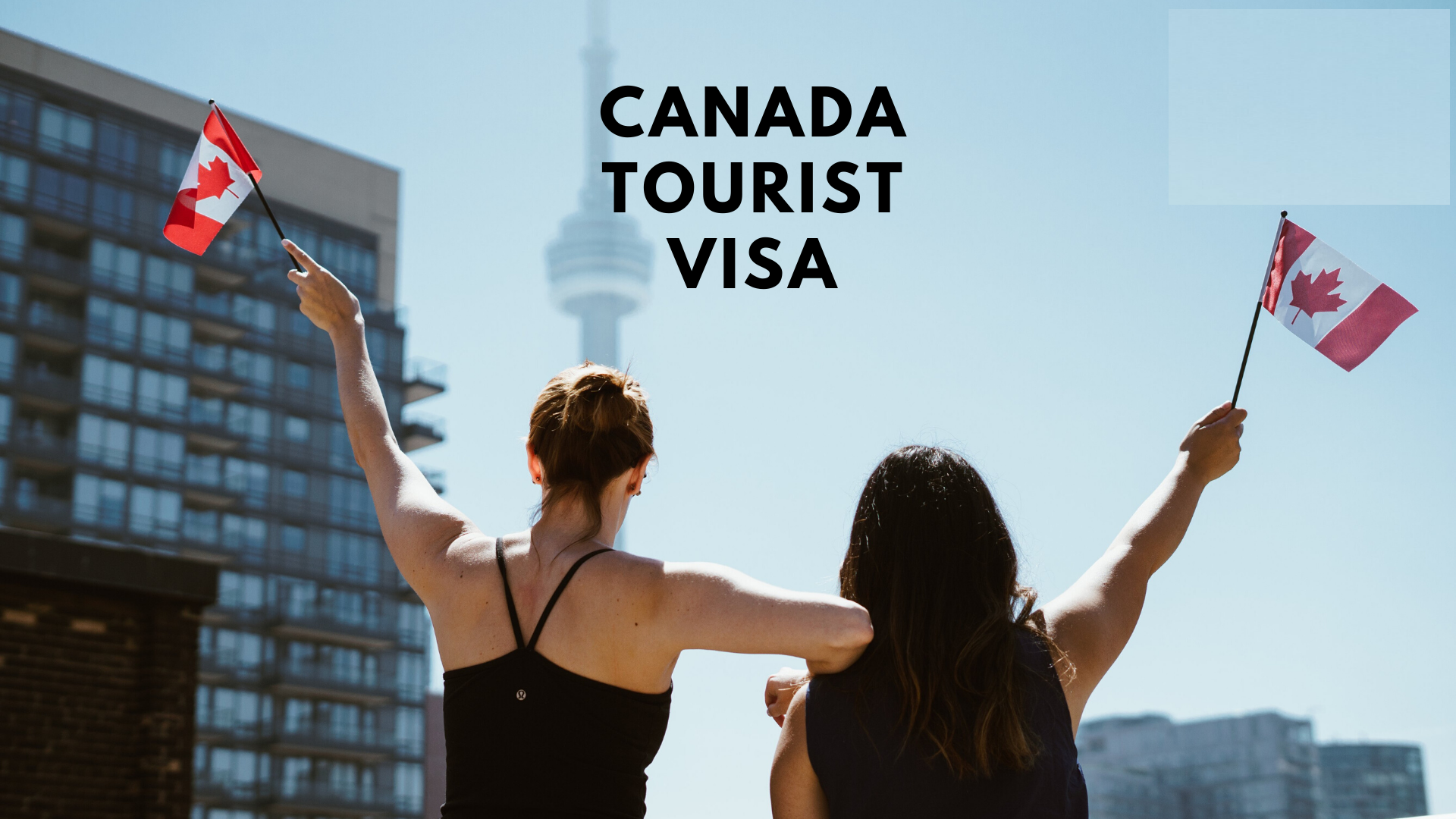 What You Need to Know About Visitor Visas in Canada
Canada is home to millions of visitors each year. In fact, more than 35 million people visit Canada every year to enjoy the many opportunities our country has to offer, including visiting family and friends. If you wish to come to Canada for a temporary purpose like a vacation, or to visit family or friends, you may need a Temporary Resident Visa, unless you are a citizen from a "visa exempt" country like the USA or Australia.
A Temporary Resident Visa is often referred to as a TRV in our industry. You will most likely need to file Form IMM 5257. Form IMM 5257 is used by individuals who want to apply for a TRV to visit Canada for a temporary purpose such as tourism, visiting family or friends, or business trips.
5 Main Documents You Will Need With Your TRV Forms
There are five major documents you are required to show when applying for a TRV. Note that each immigration case is a little different depending on your specific situation, but generally you should have the following documentation when applying for a 'Temporary Resident Visa' in Canada:
Proof of your ties to your home country
Proof of funds for your visit to Canada
ID such as a passport or county resident card
A letter of invitation from the person inviting you to come to Canada
Proof that you will be staying in Canada only on a temporary basis
Disclaimer: There may be other documents and information that you may need.Individuals must obtain a TRV before departure from their home country. Individuals cannot obtain a TRV upon arrival in Canada.
Top 5 Frequently Asked Questions About TRVs
What if you leave Canada and then return before your visitor visa expires?
Visitor visas have different "features". Some are single entry visas, which mean that they are for one entry to Canada only. If you leave Canada and wish to return, you will have to apply for another visa unless you are traveling to the United States or St. Pierre and Miquelon. However, some visas are multiple entry visas which allow people to leave and return to Canada during the validity of their visas.
Can I extend my visitor status?
If you are in Canada on a visitor visa and wish to apply for an extension of your stay in Canada, you need to get visitor status. You can apply for visitor status from within Canada at a Canadian immigration office. However, you should apply before the expiration of your current visitor status. As a general note, when you come to Canada as a 'visitor', you will be given visitor status for a six month period. If your visitor status expires but you have already applied for an extension and are waiting for your renewal, you have what is called implied status, until a final decision is made on your extension application. If your application for an extension is refused, you can apply for restoration of status, so long as your application is made within 90 days of the refusal date.
Who does not need a visitor visa for Canada?
Some people do not require a visa to visit Canada, such as citizens of:
Andorra         Australia        Austria       Bahamas        Barbados     Belgium
Brunei            Chile                Croatia       Cyprus            Czech Republic
Denmark       Estonia            Finland      France            Germany      Greece
Hong Kong   Hungary         Iceland       Ireland           Israel              Italy
Japan              Latvia               Liechtenstein                     Lithuania     Luxembourg
Malta              Mexico             Monaco       Netherlands         New Zealand   
Norway          Papua New Guinea           Poland           Portugal         St. Kitts and Nevis
St. Lucia         St. Vincent     San Marino           Singapore            Slovakia        Slovenia
Solomon Islands                   South Korea          Spain        Sweden          Switzerland
Tuvalu            United Kingdom*            The United States**         Vanuatu        Vatican City   
Western Samoa      Zimbabwe            China (Taiwan)
* If you are a British citizen or British Overseas Citizen who is re-admissible to the United Kingdom; a Citizen of British dependent territories who derive their citizenship through birth, descent, registration or naturalization in one of the British dependent territories of Anguilla, Bermuda, British Virgin Islands, Cayman Islands, Falkland Islands, Gibraltar, Hong Kong, Montserrat, Pitcairn, St. Helena or the Turks and Caicos Islands you then do not need a visitor visa to travel to Canada.
** If you are someone who has been lawfully admitted to the United States for permanent residence and in possession of your alien registration card (USA Green Card), or can provide other evidence of permanent residence, you do not need a visitor visa to travel to Canada, either.
If you are a Turkish citizen traveling on a diplomatic passport; or a person holding a passport or travel documents issued by the Holy See, you too do not need a TRV to travel to Canada.
Who does need a visitor visa for Canada?
Pretty much everyone else who was not mentioned as being exempt will need a TRV to travel to Canada, such as citizens of: Afghanistan, Albania, Algeria, Angola, Argentina, Armenia, Azerbaijan, Bahrain, Bangladesh, Belarus, Belize, Benin, Bhutan Bolivia Bosnia-Hercegovina, Brazil, Botswana, Bulgaria, Burkina-Faso, Burundi, Cambodia Cameroon, Cape Verde, Central African Republic, Chad, Chile, Colombia, Comoros, Congo, (The), Democratic Republic of Congo, (The), Cuba, Czech Republic, Djibouti, Dominican Republic, Ecuador, Egypt, El Salvador, Equatorial Guinea, Eritrea,Estonia, Ethiopia, Fiji, Gabon, Gambia, Georgia, Ghana, Guatemala, Guinea, Guinea-Bissau, Guyana, Haiti, Honduras, India, Indonesia, Iran, Iraq, Israel, (only Israeli citizens holding valid Israeli orange "Travel Document in Lieu of National Passport") Ivory Coast, Jamaica, Jordan, Kazakhstan, Kenya, Kuwait, Kyrgyzstan, Laos, Latvia, Lebanon, Lesotho, Liberia, Libya, Lithuania, Macedonia, (former Yugoslav Republic of) Malagasy Republic, Malawi, Malaysia, Maldives, Mali, Mauritania, Mauritius, Mexico, Moldova, Mongolia, Morocco, Mozambique, Myanmar, (Burma) Namibia, Nepal, Nicaragua, Niger, Nigeria, Oman, Pacific, Islands, U.S. Trust Territory Pakistan, Panama, Paraguay, Peru, Philippines, Poland, Qatar, Romania, Russia, Rwanda, Sao Tome e Principe, Saudi Arabia, Senegal, Sierra Leone, Slovak Republic, Somalia, South Africa, Sri Lanka, St., Lucia, St. Vincent, Sudan, Surinam, Swaziland, Syria, Tadjikistan, Taiwan, Tanzania, Thailand, Togo, Tonga, Trinidad and Tobago, Tunisia, Turkey, Turkmenistan, Uganda, Ukraine, United Arab Emirates, Uruguay, Uzbekistan, Venezuela, Vietnam, Yemen, Yugoslavia, Zambia,
  5.How long does it take to process a TRV?
No one can make any guarantees of how long it will take the Canadian government to process your TRV applications, but we recommend to apply at least 2 months in advance of your planned departure from Canada in order to avoid disappointment. It can be done faster with guidance of professional immigration help. One or more of the following factors could delay the processing of your application:
incomplete applications
medical exam required
background or security checks required
criminal record
interview required
verification of documents needed
How to Extend a Canadian Visitor Visa
If you're currently in Canada and want to stay longer than your visa's expiration date, you could file for an extension. In order to apply for an extension, you will need to fill out an IMM 5708 Form.
If your application to extend your stay in Canada is approved, you will receive a visitor record.
A visitor record:
is a document that says how long you can stay in Canada
includes an expiry date
that's the date that you must leave Canada by
A visitor record does not guarantee entry to Canada. If you plan to travel outside Canada or the United States, you need a valid entry document to return to Canada.