Need a help
Contact us by phone or submit your inquire online. We will response as soon as possible.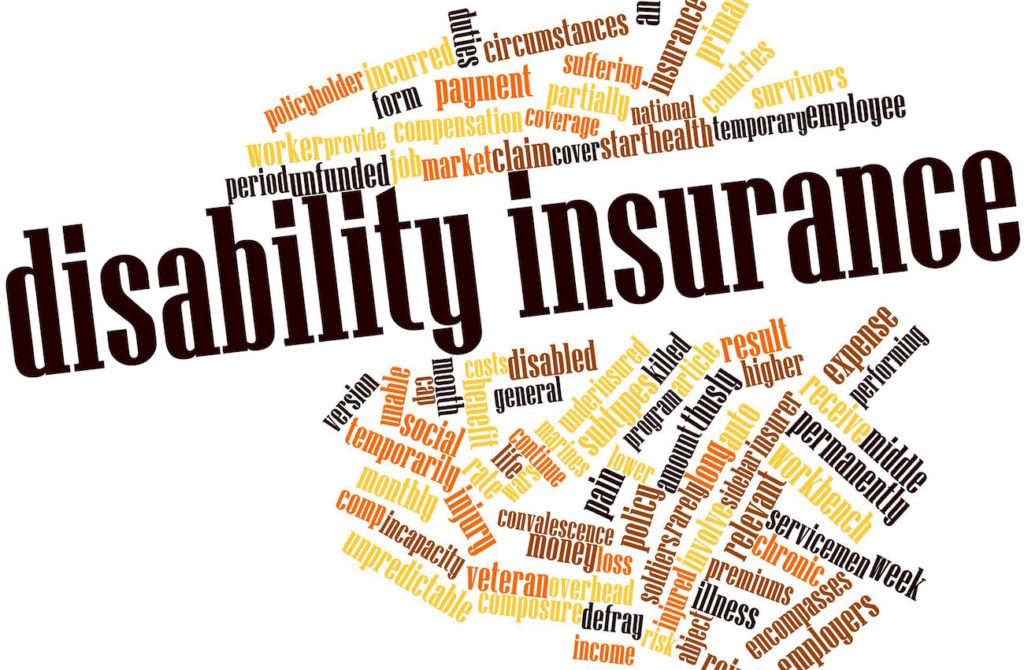 Decide if you need disability insurance
Disability insurance can help protect you and your family from an unexpected illness or accident that leaves you unable to work and earn an income.
Generally, disability insurance replaces between 60% and 85% of your regular income, up to a maximum amount, for a specified time if you:
temporarily can't work
are permanently disabled due to an injury or illness
Permanent refers to the nature of the disability. It does not mean that you'll get benefits for the rest of your life.
Many employers offer disability insurance. However, you can get your own disability insurance plan through a life and health insurance agent.
If you're self-employed, you can also get disability insurance that will cover many of your business expenses if you're unable to work.
What to consider when buying disability insurance
If you're considering disability insurance, make sure you:
check with your employer to see if you already have group disability coverage with your employer's plan
shop around, especially if you're considering private disability insurance
Consider group insurance offered through a union, guild, or professional or alumni association. Premiums for this type of coverage usually increase as you get older. You'll need to renew your insurance every few years.
Short-term disability insurance
Short-term disability coverage typically provides benefits for up to 6 months while you're sick or injured.
If your employer has a short-term disability plan, your claim must be made through your disability plan. Employers aren't required to provide paid sick leave and each employer is different.
Speak with your employer's human resources staff for details on your plan including any sick time or vacation time policies that might apply.
If you don't have short-term disability coverage and your employer does not offer one, you may be eligible for Employment Insurance (EI) sickness benefits.
To be eligible for EI sickness benefits, you must:
usually have used all of your sick leave
have worked enough hours
Long-term disability insurance
Long-term disability insurance benefits generally begin when the following benefits end:
short-term disability insurance
sick leave benefits from your employer
EI benefits
Most long-term disability plans will replace 60% to 70% of your normal income.
Each disability plan is different. Some may provide disability benefits for up to two years if you're unable to return to the job you had before becoming disabled. After two years, you may continue to receive benefits only if you're unable to work at any job.
Definition of disability
The definition of a disability can vary between insurance companies. The definition can even vary between different insurance plans from the same company.
Some disability plans may also require you take part in a rehabilitation program if they can help you get back to work.
Check with your insurance plan administrator or insurance agent to learn your plan's definition of disability.
Any occupation
The definition of "any occupation" plan means you'll receive disability benefits only if you're unable to work at all. This mean your illness or injury prevents you performing the duties of any job for which you're reasonably suited.
You don't qualify for benefits if you can work in a different job from the one you had before your disability, based on your training, experience and education.
Regular or own occupation
The definition of "regular or own occupation" plan means you'll receive benefits if you're unable to perform the main duties of the job you had at the time the disability started.
You'll still receive benefits even if you can work in a different job from the one you had before your disability, based on your training, experience and education. Some policies don't allow you to get benefits, or may reduce your benefits, if you begin working in a different job.
In group policies, it's common that policies have regular or own occupation plans for a specified period of time. At the end of the specified period of time, usually after the first 2 or 5 years, the disability policy will often change to the any occupation definition.
Own occupation plans that never change in definition are often purchased individually and usually cost more than any occupation plans.
You may want to consider an own occupation plan if you have a specialized occupation that would require you to take a significant pay cut in order to work in another field.